Fritz & Amy-Houston,Tx.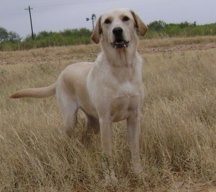 Melody & Mark,
I've been to send some pictures of Sugar since last year and things just got away from me. Attached is one from her first hunting trip this past fall. Thanks for taking care of our friends with pups also. As you can tell, Sugar is a great member of our family.
Merry Christmas,
Fritz & Amy M.- Houston Tx.